Running dirt bike tours we often find ourselves in many a fix, especially when it comes to parts breaking or falling off, but over the years we have learnt to adapt to various situations that are thrown at us using only the resources we have around us. Of course it's good to be prepared, so certain essential items need to be in your tool kit when all else fails; there are only so many spares you can carry! Here are some of the bush repairs we often find ourselves using.
Disclaimer: Kickstart bears no responsibility due to loss of parts or injury due to these awesome bush fixes.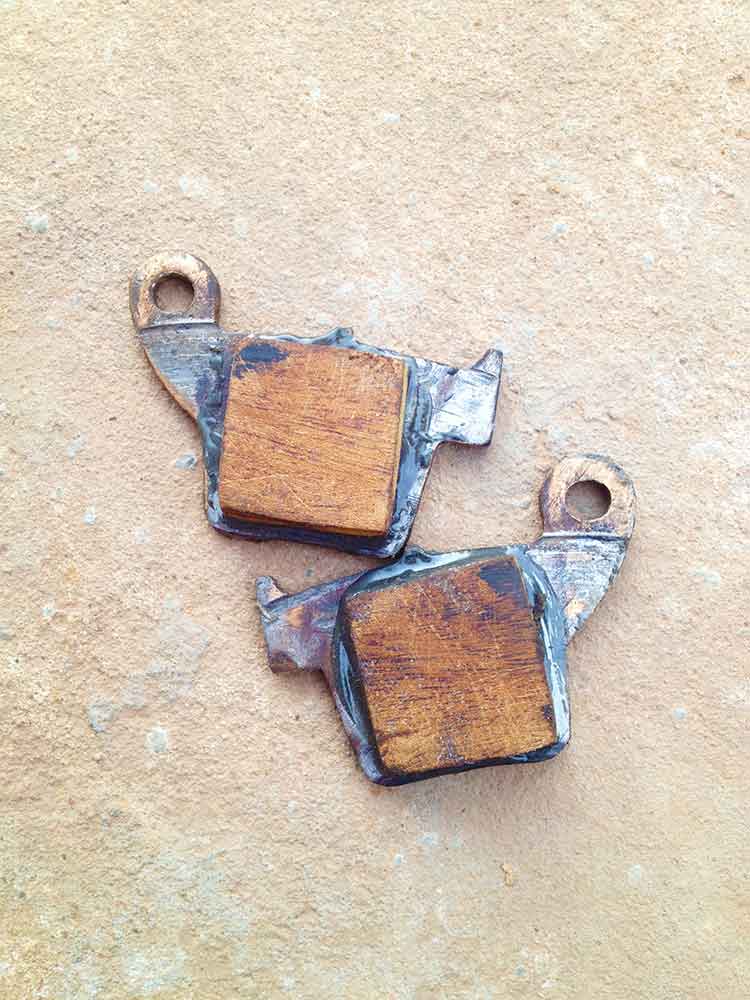 1. Wooden Brake Pads.
We always carry spare brake pads, but with larger groups or in the wet season these can run/wear out quickly. A couple of times we have found ourselves without any more spares, so with a bit of wood, epoxy glue, sandpaper and the old worn out pads you can soon be back on the trails again. Best to let it set overnight, but they work surprisingly well and the great thing is they don't really wear out! Never tested them for that long though ;)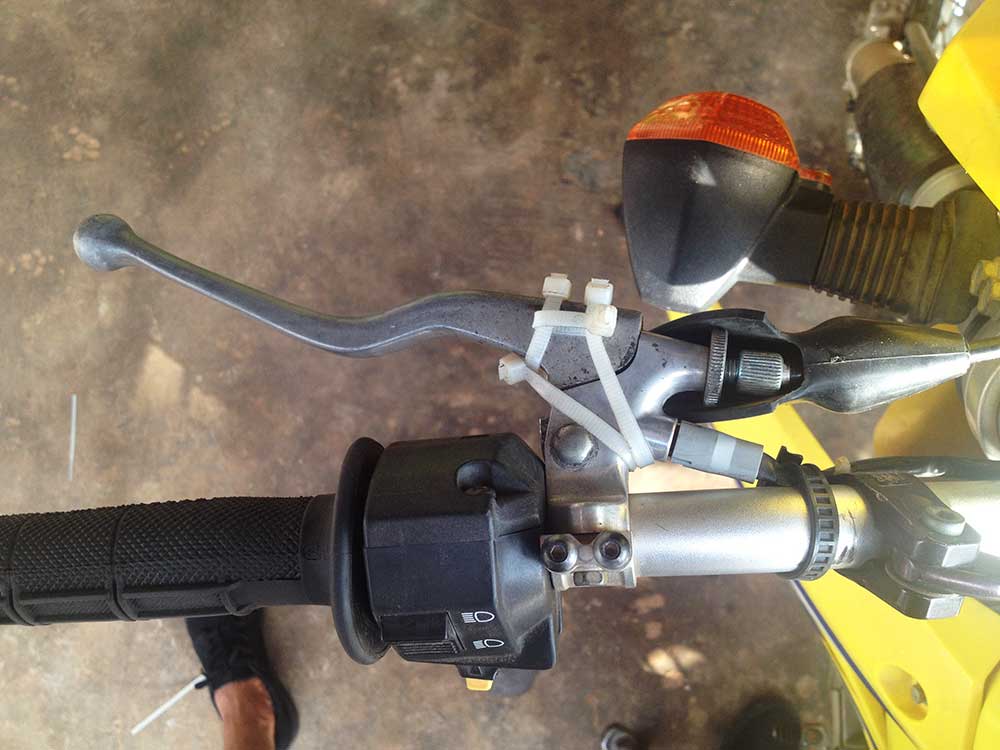 2. Rip Tie Lever Fix.
This is an old classic. Rip ties being up there with the best inventions known to man, other than dirt bikes [ha], have a variety of uses to get you out of many a fix. One of our favourites is to hold together a broken clutch or brake lever. It works better with the clutch and although not perfect, just four rip-ties will get you home.
 
3. Araldite Radiator repair.
Another all-time favourite; epoxy glue is also truly amazing stuff, up there with rip-ties and gaffa tape and has many uses. It can seal minor splits and tears in the case of a leaking radiator, if you drop your bike. [It is better just to use radiator guards though, but if you don't have these installed, epoxy glue and a bit of patience will get you rolling again] It should hold up well for several days if done properly.
 
4. Beer Can Ring-pull washer
Not the best 'fix' out there, but stops you loosing even more body parts from all the vibrations, and is pretty cool in it's own way. The soft aluminum acts like a copper sump nut washer. This one is still holding our bash guard in place!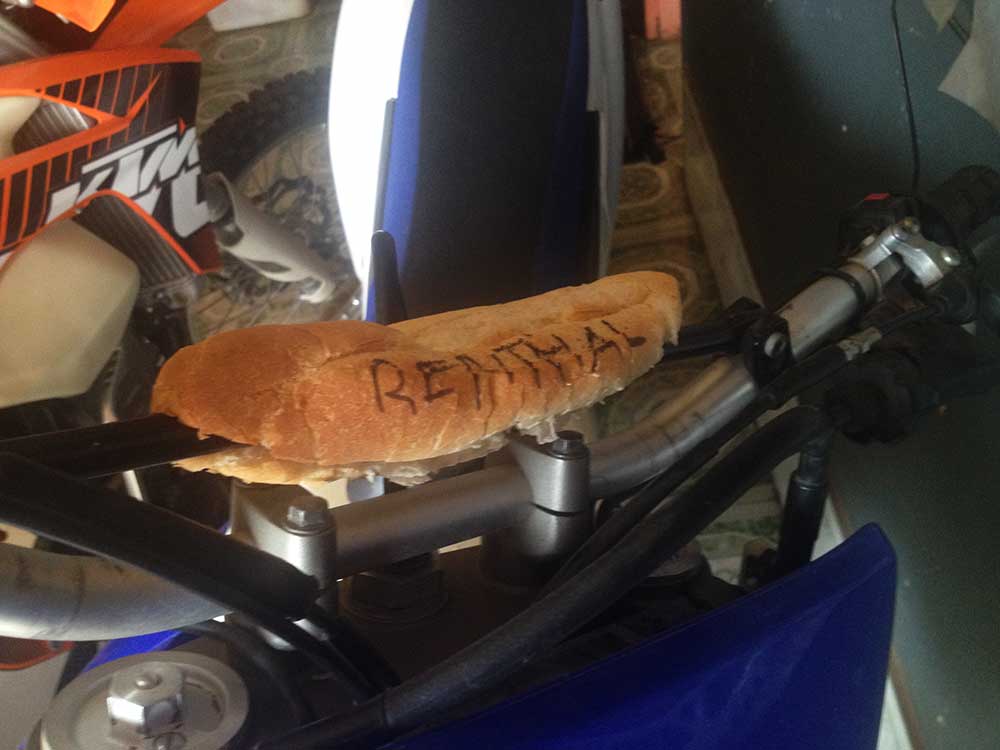 5. Pain au Bar Pad.
Couldn't think of another one at the time of writing this blog; but it may work, plus you got something to eat if you get hungry!
These are just a few of the bush fixes we have used over the years, and I'm sure there are many more; like grass/leaves in your tyres if you get a puncture and no spare.[done this on a mountain bike, but never had to use this myself] Let us know if you have used anything like this or if you have any other cool bush fixes you've used to get back home.