Kickstart's Top 5 Bush Fixes
Running dirt bike tours we often find ourselves in many a fix, especially when it comes to parts breaking or falling off, but over the years we have learnt to adapt to various situations that are thrown at us using only the resources we have around us. Of course it's good to be prepared, so certain essential items need to be in your tool kit when all else fails; there are only so many spares you can carry! Here are some of the bush repairs we often find ourselves using.
Disclaimer: Kickstart bears no responsibility due to loss of parts or injury due to these awesome bush fixes.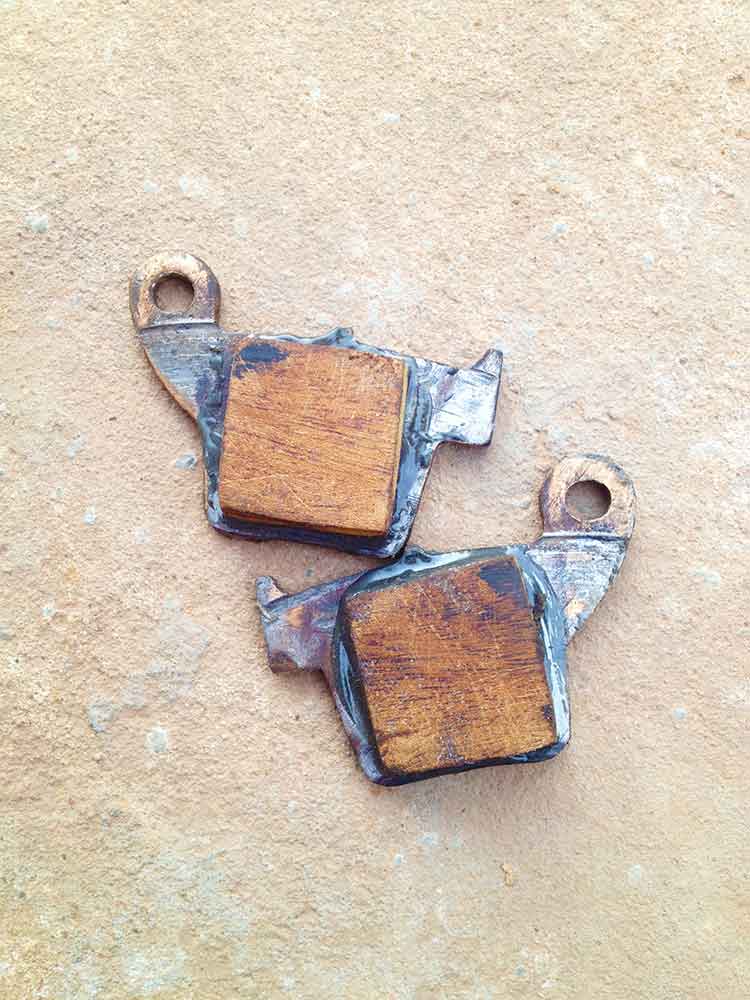 1. Wooden Brake Pads.
We always carry spare brake pads, but with larger groups or in the wet season these can run/wear out quickly. A couple of times we have found ourselves without any more spares, so with a bit of wood, epoxy glue, sandpaper and the old worn out pads you can soon be back on the trails again. Best to let it set overnight, but they work surprisingly well and the great thing is they don't really wear out! Never tested them for that long though ;)